Camas:
up to 6 - 12 people per chalet
Temporada:
Available upon reservation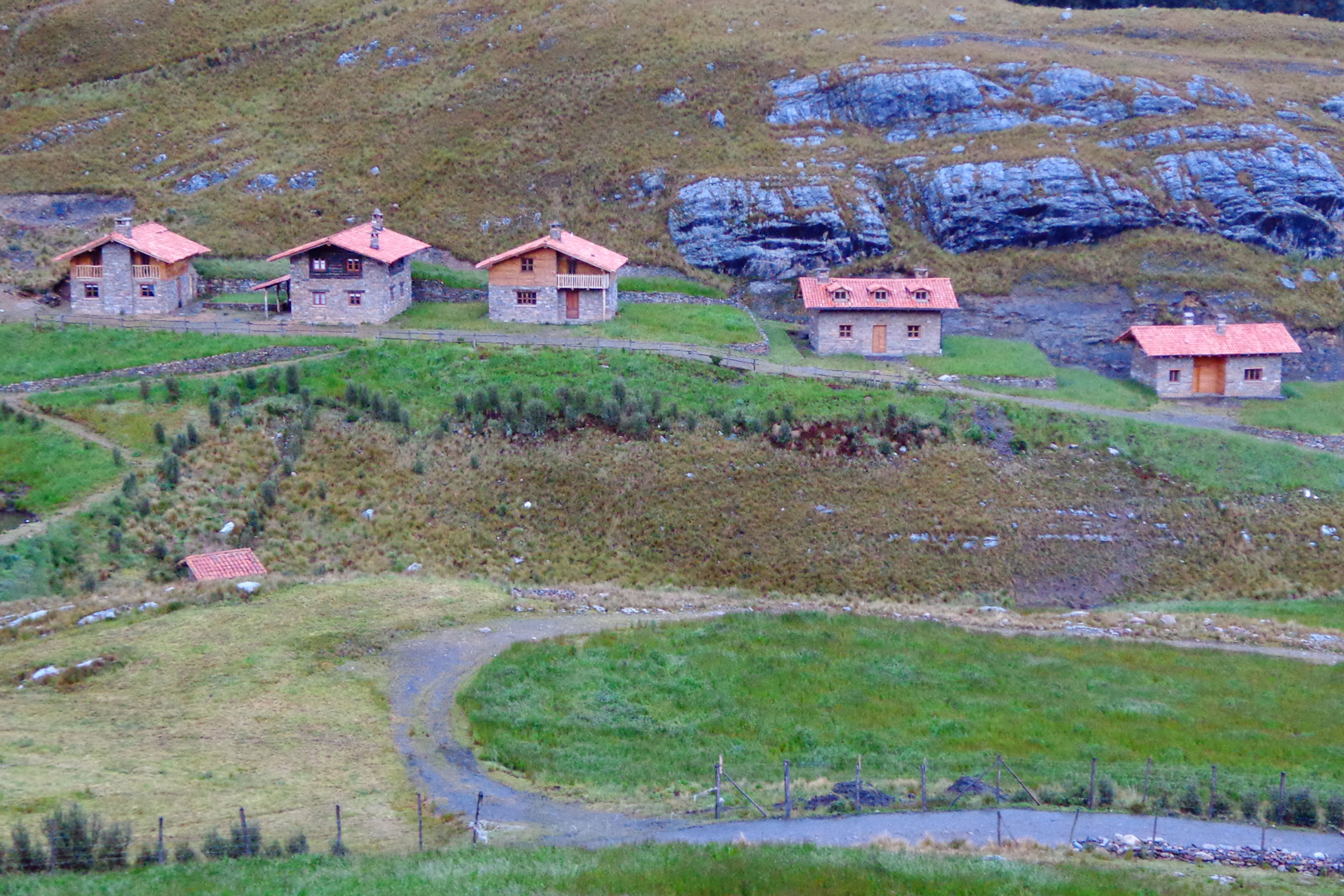 HUACHUCOCHA CHALETS
At about one hour from Chavin de Huantar to go over gravelled track, at 4100 m above sea level, there are 4 independent houses built according to the style of the chalets of the Swiss Alps. These homes can accommodate groups of friends, families or couples who want to stay a few days away from the noise and hubbub of the city … in the middle of the peace of nature and silence. Each of these chalets Huachucocha offers to its guests a cozy living room with fireplace and kitchen, bathroom with hot water and two bedrooms. Not far from the chalets is a breeding of cows, where daily is produced a delicious cheese and other high quality products such as yogurt, butter… Huachucocha is situated in an ideal position to visit the tourist sites in the area, such as the mountain bike circuits, trekking the path of Incas. A wonderful walk, to admire unforgettable landscapes, is the one that leads to the community 'of Quinuaragra, three hours away. For those who have interest in cultural tourism, not far from Huachucocha is the archaeological site of CHAVIN DE HUANTAR, with ruins of an important pre-Inca culture and an interesting museum; the SANCTUARY OF SENOR DE POMALLUCAY, which attracts many pilgrims from all over the region, and numerous Baroque churches. HOW TO REACH THE CHALETS From the city 'of Huaraz head for the town of Carhuaz and follow the signs to Chacas. From Chacas continue on the road to San Luis and then take the gravel road to Huari. The chalets are located just before you get to LAGOON OF HUACHUCOCHA. Estimated time of five hours; it is recommended a vehicle independently. Upon reservation the Huachucocha chalets are open all year for a minimum stay of four days.
Servicios que ofrece
Toilet
Hot shower
First Aid Kit
Radio communications
Electricity 220V
CONTACT US
The "Refugios Andinos" huts are located in remote and secluded areas of the Andes. Direct communications to huts are only possible via radio through our main office in Huaraz (Casa de guias). So if you like to receive information or book accommodation please contact us at: